Welcome to the...
Flying Emu Birding Pages
The ultimate listing/sighting management software for birders
Free BBA List software for Breeding Bird Atlas
Over 1,100 bird checklists with seasonal abundance
Spectacular bird photo gallery
Great birding links
MAP LIST 3.0 IS HERE!
Map List, the ultimate listing software, covers not just North America, but the whole world!
The free demo has a built-in database of hundreds of checklists with seasonal abundance on the map!
New for version 3.0: Import your own custom checklists for anywhere in the world!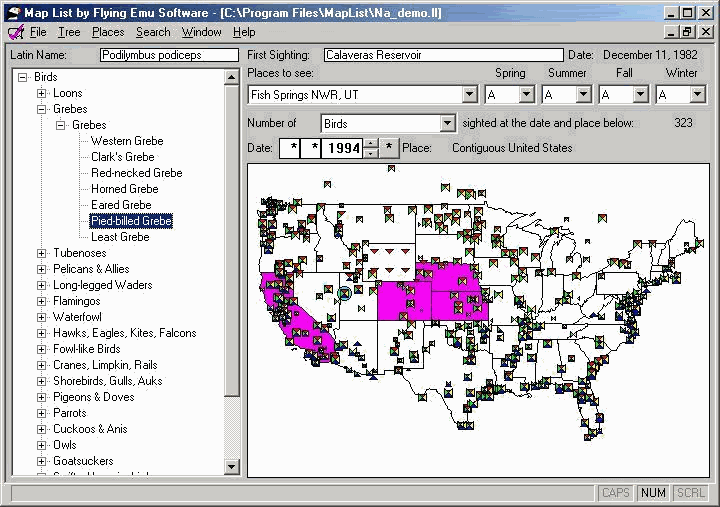 Links to web-published checklists | Other great birding links | Bird photo gallery
Map List | Flying Emu Home | BBA List
---
Flying Emu Software of Moraga, California is dedicated to providing high quality, powerful, easy-to-use software and using the power of the Internet to expand our knowledge of bird distribution and abundance. If you know of a web-published checklist with seasonal abundance, please send its URL by to emupilotATflyingemu.com.  Checklist data is available for everyone to use for free through the Map List database and the Flying Emu checklist page.
Number of Visitors: